Top 7 Safety Apps for 2019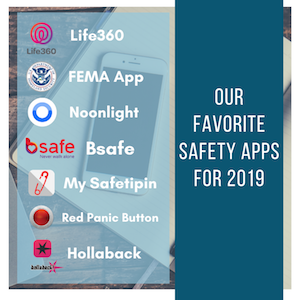 When it comes to keeping your child as safe as possible, smart technology is a beneficial tool that has introduced dozens of options in the form of apps. Safety apps have been a major success in recent years, and for good reason too. The world can seem more unsafe now than ever, especially with living in an era of frequent mass shootings and terrorist attacks. Parents need to know where their children are going and provide them with tools to keep them safe in case of an emergency. Below we have listed several apps that we think are some of the best in terms of safety features.
So far in 2019, these are our favorite apps to keep families and children safe. A lot of these were originally designed with women in mind, but thanks to all of the amazing features they have, apps like the ones above can be applicable to any family member now. Choosing the right safety app for you depends on your family's specific needs and the accessibility of the device. If you have trouble with unsafe streets, My Safetipin, Bsafe, or Noonlight might be the best choice for immediate access to help if needed. If you mainly want to track your children's whereabouts, Life360 may be a better option. For general advice to keep everyone safe, the FEMA app and Hollaback can be great tools. It's all up to your personal preference.