Gun Safety for Children
If you are having an honest talk about child safety, you have to talk about guns. The second leading cause of death among children in this country gun-related injuries, coming in behind motor-vehicle crashes. Every year, nearly 1,700 children and teens die by gunfire.
But it is not just about the injuries and deaths from guns. Our children suffer from both direct and indirect exposure to gun violence. Childhood exposure to gun violence can cause emotional trauma that can last a lifetime. Research has shown us that young people who are exposed to gun violence in their life can experience significant emotional distress. Many children will go on to develop posttraumatic stress disorder (PTSD), which can disrupt someone's day-to-day life.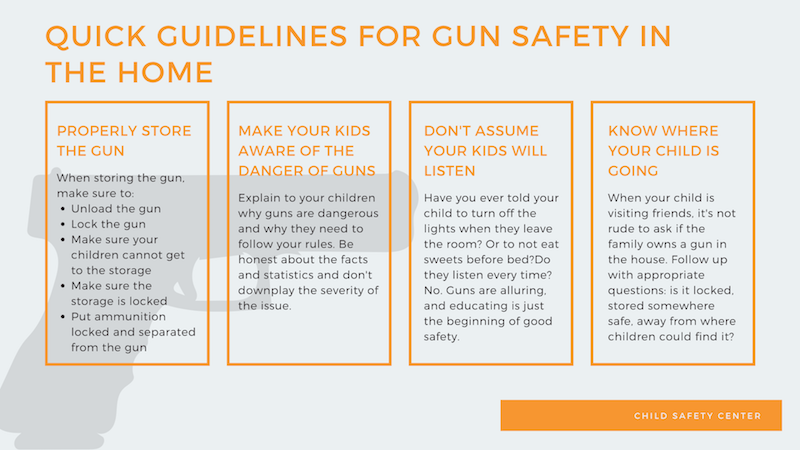 Studies on Gun Violence and Children
Banner,Jillian, 1 Million Americans Will Be Shot in the Next Decade, THE ATLANTIC (Jul. 11, 2019).
Butkus, Renee, et al.,Reducing Firearm Injuries and Deaths in the United States: A Position Paper from the American College of Physicians, 169 ANN. INTERN. MED. 704-7 (2018).
Gillick, Robert, The Physician's Role in Firearm Safety, AMA: REPORT OF THE COUNCIL ON SCIENCE AND PUBLIC HEALTH (2018)
Carter, Patrick, et. al. Firearm possession among adolescents presenting to an urban emergency department for assault. Pediatrics.2013;132:213-221.