Car Seat Safety
Car Seat Safety for Parents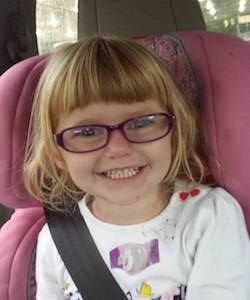 According to the CDC car crashes are a leading cause of death for young children in the United States, with 35% of these deaths occurring due to the fact that the child was not properly buckled. This statistic makes it alarmingly clear that making the right choice when shopping for car seats is of the utmost importance to the parents of infants and young children that are still too small for a regular seat belt. In fact, the use of age-appropriate car seats is found to reduce the risk of injury in crashes by 71-82% for children under the age of 12, as opposed to seat belt use alone. It is required by law in every state that a safety seat be used when driving with an infant or young child, however in some instances they are used improperly and as such the child is still at risk of potential injury or death.
There are several key factors that go into choosing the proper seat for your child, such as their age, size, and developmental needs, and it is vital for parents to not only know what type of seat their child should be using, but how to position the seat correctly in the vehicle as well. With an age appropriate seat that is safely secured, children are far safer in the unfortunate event of a collision.
What Type of Car Seat Should my Child be Using?
There are several key factors to keep in mind when you are choosing a car seat that are critical to the safety of your child, such as their age, size, and developmental needs. There are four types of safety seats available to choose from based on these factors.
Infants and Toddlers: Rear-Facing Car Seat

Infants and toddlers should be put in a rear facing car seat until they have reached the highest weight and height allowed by the manufacturer. This means that the child will most likely be in a rear facing seat until they are at least two years old.

Toddlers and Preschoolers: Forward-Facing Car Seat

Young children that have outgrown their rear-facing car seats should then ride in a forward-facing seat for as long as possible, up to the highest weight and height limits allowed.

School-Aged Children: Booster Seat

Any child whose weight and height exceeds the highest limits set by the manufacturers of forward-facing car seats should then ride in a booster seat until they are old enough and grown enough to fit properly into a seat belt. Typically, when the child reaches 4'9", they are then able to use a seat belt.

Older Children: Seat Belts

When a child has reached the appropriate size for a seat belt, they should always use lap and shoulder seat belts for the most protection in the event of an accident. A seat belt that fits properly should lie snugly across the shoulder and chest without crossing the neck or face. However, all children under the age of 13 years should still be riding in the back seat.
Buying a Seat
When choosing a new car seat, it can be helpful to note its National Highway Traffic Safety Administration (NHTSA) Ease-of-Use Rating. On a scale of 1-5 stars, the NHTSA evaluates car seats based on the clarity of the instructions and labels, quality of the vehicle installation features, and child security. All NHTSA-rated car seats, at minimum, meet the federal safety and crash performance standards, and are therefore safe to use. The star rating system simply conveys how convenient a particular car seat is to install and operate.
The NHTSA ratings and seat finder are great tools that can help parents find the best seat for their child, but a large component of car seat safety has to do with how the seat fits in the car. Different cars have differently shaped back seats, so it is crucial to test a car seat before buying it. Don't trust a salesperson who says car seats are one-size-fits-all.
Parents should try installing a variety of different seats in their car before settling on one. If the seat has room to wiggle more than one inch once properly tethered, if the straps on the seat don't align with anchors in the car, or if it just feels awkward to install, opt for a different model.
It is crucial to know a car seat's history, so buying used is not advisable. If it's necessary to buy a used car seat, or reuse a hand-me-down seat for a younger sibling in the same family, make sure it meets the following specifications:
Labeled with the manufacture date and model number
Comes with instructions
Hasn't been recalled
Is no more than six years old and hasn't expired
No visible damage (such as cracks or chips), no missing parts
Has never been in a moderate or severe crash. A minor crash, defined by the NHTSA, must meet five criteria
When in doubt, don't reuse it. It is unsafe to use a car seat without knowing its complete history
After buying a car seat, register the seat with the manufacturer online or by mail using the registration card that comes with every seat. The card should list the seat's model number, serial number, and date of manufacture, but this information can also be found on a label attached to the car seat. Registration is the fastest and most foolproof way to be notified if the car seat is recalled. Those who register their car seat in advance will automatically receive repairs from the manufacturer. The NHTSA website also keeps a list of all car seat recalls since 2007.
How do I Properly Install my Child's Car Seat?
Rear-Facing Seats
Make sure the harnesses in your rear-facing seat are in the slots positioned at or below your baby's shoulders
Make sure that the harness sits snugly, where you can't pinch any slack in the straps over the child's shoulders
Secure the seat with LATCH or a locked seat belt
Never place a rear-facing seat in the front seat of a vehicle with a front passenger air bag. If it inflates, the air bag will hit the back of the car seat, which could potentially cause serious injury or even death
Check to make sure that the seat is at a correct angle - check instructions for proper angle so that your child's head doesn't jerk forward
Use your car's instruction manual to see if the car seat can touch the back side of the seat in front of it
Forward-Facing Car Seats
Put shoulder straps into slots or harness position just at or above your child's shoulders
If needed, adjust the angle of the seat so that it sits more upright in the vehicle
If you choose to use a seat belt, make sure that it runs through the forward-facing seat belt path, and that it is locked tightly.
Make sure to always use the top tether if possible - the tether is a strap that is attached to the top of a car safety seat that connects to an anchor point in your vehicle. Tethers give extra protection by reducing the movement of both the seat and your child's head in case of an accident, and should always be used with a child that has not yet reached the weight limits of their safety seat
Booster Seats
These seats must be used with a lap and shoulder belt
Make sure the lap belt is low and snug across the upper thighs, while the shoulder belt is crossing the middle of the child's chest and shoulders, away from the neck
Seat Belts
An adult seat belt fits properly when the shoulder belt lies across the middle of the child's chest and shoulders - not the neck or the throat
The lap belt must be low and snug across the upper thighs, not the stomach
Your child should be tall enough to sit against the back of their seat with their knees bent over the edge without having to slouch
The shoulder belt should never be tucked under the child's arms or back - this will leave their upper body unprotected and vulnerable to injury in a crash
Seat belts should never be shared by passengers
Additional Information and Resources
Most accidents involving kids occur near home, on local or residential roads during an everyday trip to school or the grocery store. It doesn't matter how short the car ride or how familiar the route, it is critical to buckle up in an appropriate car seat before every drive. This goes for parents too, because children are always mimicking adult behavior. Nearly 40 percent of kids who ride with unbuckled drivers are unrestrained themselves, so it is important to set a good example.
If parents need additional help installing a car seat, Certified Passenger Safety Technicians (CPST) are available to help. CPSTs offer one-on-one car seat counseling or coordinate seat installing events. To find a CPST or event near you, visit the National Child Passenger Safety Certification or the NHTSA websites.